Street Style Tribeca 2021 F/W Collection
---
"Dolls in Hollywood" Fall 2021 Show
---
Who Are Our Dolls?
She's Confident
She's Unmistakeable
She's the "IT" girl
& She walks down the street and owns it like it's her Runway!
Let's Play Dress Up!
Since 2004, The Doll House Boutique has provided all dolls with one-of-a-kind designs in couture and casual styles. Like Ms. Spade, we believe that playing dress up never truly ends.
xoxo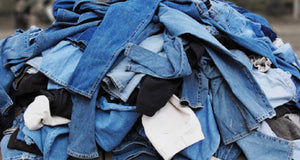 Sustainability is fashion forward...
Ragdolls Couture was built on the idea of sustainable fashion nearly 20+ years ago. Natalie Karyl made use of vintage jeans, old wedding gowns, household curtains, and pretty much anything else that inspired her vision. Denim has always been a favorite because of its versatility and has remained a sugnature throughout the years. But this year girls...we're stepping it up and making our presence felt #Respectfully.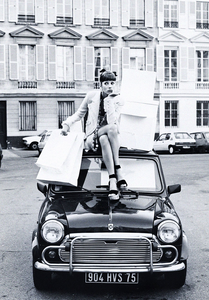 Vroom, Vroom
Baby we get it, you're a doll on the go! Don't worry, we can help with that. Call the showroom with your ETA and we'll bring your new couture to your car door, tout de suite.
That's curbside darling! xoxo
Call Us!
A New way to shop...
DHB partnered with Afterpay to bring our dolls a new & smarter way to shop for the pieces you love! 
It's super easy, hassle-free, and your bank account will quit with the side-eyes! 
No Long Forms + Instant Approval + Pay your 1st Installment @ checkout & split the remaining payments into 4 interest-free installments + No Additional Fees + Your item ships Instantly! 
What's not to love? Try it babe!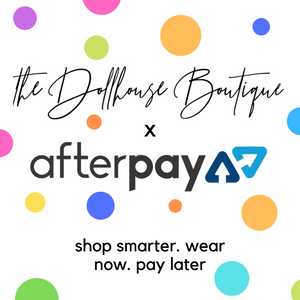 Blog: Bmore Art Journal Feature + More!
We've been featured in Bmore Art Journal & we wanna' tell you all about our upcoming Pre-Fall 2019 trunk show. Get more deets over on the blog!
Read Now
WANNA CHAT WITH THE BOSS?
Book a 1 hour consultation with our favorite boss babe, Natalie Karyl, the owner of Doll House Boutique Baltimore + LA and the designer for Ragdolls Couture.
Talk fashion, styling, wardrobe maximization, business tips, designer connections, buying, and more! 
Don't miss this opportunity to upgrade your style & boss babe game! 
BOOK NOW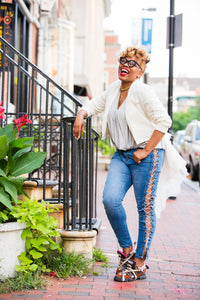 ON THE BIOG...
---
Check out the perfect gifts for under $100
From slouch to knee patchwork to pattern & "it's the buckles for me" each of the styles have their own IT FACTOR the exclamation point finish to every statement.  ...
Hey Babes! We're so excited to announce that The Doll House Boutique has been featured in Bmore Art, a community-based art publication.  This publication was all about our Pre-Fall 2019...
The Doll House Boutique
525 N. Charles Street, Baltimore, Maryland 21201

Mon - Fri, 11 -7pm
Sat 11-5
Sunday, Closed
The Doll House Boutique LA
315 E. 8th Street Los Angeles, CA 90014
Temporary Hours
Monday, closed
Tuesday, closed
Wed - Fri, 10am - 6pm
Sat, 10am - 3pm
Sunday,closed